What are gutters?
Gutters are installed at the eve of a home, where the edge of the roof is, for the purpose of catching rain water from the roof to prevent it from damaging the eve and the foundation of the home. Gutters are not a new technology, but there are still several places that do not have widespread use or knowledge of gutters and gutter systems. When the water comes down the face of the roof, the gutter is installed in a manner where it collects all of the water, and channels it into a downspout that brings the water down the house where it can exit in a controlled manner to eliminate the chance of the water damaging the home.
What are Seamless Gutters?
In order to make the gutter, the metal that the gutter is made from needs to be formed through a machine. For many years, these machines were located at shops and the gutters had to be formed off site, and then installed on the home later. To accomplish this, the gutters would be formed in 10ft long sections and then transported to the house for installation, where the 10ft long sections would be pieced together for longer sections of gutter on the home.
Eventually, portable gutter machines were created that allowed the installers to form the gutter at the home instead of at a shop. What this allowed them to do was to make each length the exact size it needed to be in order to avoid seams in the gutter every 10ft. By eliminating nearly all of the seams (except at corners) in the gutters, this created a new product called seamless gutters that has proven over time to require less maintenance by eliminating the chance of seams failing so often. This also made the installation process easier and less time consuming for installers, which has helped to keep prices down over time.
Why do I need them?
It is impossible to overstate the significance of properly installed and maintained gutters. Gutter installation should be required for every home, and building inspectors everywhere have begun to recognize this in recent years. Gutter installation is currently required for all new residential construction by several municipalities across the nation. Here are some reasons why gutters are so crucial:
• The surrounding soil is stabilized
• Foundation issues can be prevented
• Basement and under-house flooding can be avoided
• By preventing erosion, lawn and landscaping are preserved.
• Siding water damage can be avoided
• Masonry made of brick and stone helps avoid water stains.
• Driveways, patios, and walkways can decrease settling and cracking
• It is possible to maintain overhead garage doors and outside doors.
Things to look out for
Since the revolutionization of the portable seamless gutter machine, starting a business in the gutter industry had become one of the easiest and simplest businesses to start in the remodeling industry. There are both benefits and risks to this phenomenon. It creates a lot of competition and keeps prices low, which is great for the consumer. It also leads to many consumers choosing gutter companies that are not established, and do not end up staying in business for long, which leaves them vulnerable to service issues and lower quality workmanship, causing them at later times to have to resort to hiring other companies to fix things that were not done properly originally and ultimately costing the more money in the long run.
Make sure when choosing a company for your gutter project that you choose a company that is well established, has a good reputation, and that you are confident will be there to stand behind their work.
Why Choose Wildcat Gutters?
Wildcat Gutters is an established full-service gutter installation company that has the resources and talent to complete your job to a professional standard. Our management bring years of experience to the table in the gutter industry, and everyone from our estimators to our installers are held to high professional standards and work hard to make sure your project will run smoothly.
We offer warranties both on our workmanship, and on the material we use for your project. We source our material locally to support other local businesses like ours, we hire local people to invest in our community, and we are proud of the area we operate in.
When you choose Wildcat Gutters, you get an estimator that has your home's best interest at heart. You also get an installer who is paid well for the work they do and is proud to leave your home with an excellent finished product. You get management who helps to hold our company accountable to the promises we make, because we are not perfect, but when we fall short of our goals we do everything we can to make it up to our customers
We are confident that when you choose Wildcat Gutters to help you with your next seamless gutter project that you will be proud to have selected us. Get your Free Estimate today clicking the button below.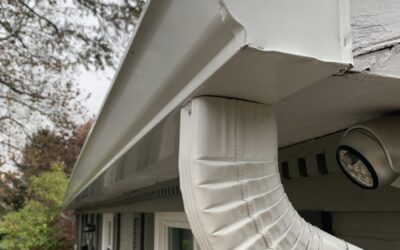 When it comes to safeguarding your home against water damage, the importance of gutters cannot be overstated. Gutters play a crucial role in directing rainwater away from your home's foundation, preventing potential structural issues, and maintaining the integrity of…
read more